About Claudine Kim-Murphy
Ever Present, Never Twice the Same. Ever Changing, Never Less than Whole.

Robert Irwin
Since 2006, I've been offering bodywork to guide folks of all ages toward a more expansive sense of self. In addition to Eastern and Western body therapies, my background includes training and practice in touch-work for developmental, shock, and complex trauma. While I specialize in client-centered, individualized sessions that integrate a diverse range of somatic-based modalities, the foundation of every session is the sense of safety that we establish and build together. I believe wholeheartedly in our ever-present resilience and body wisdom, and that – as social beings – we need caring, present connection as we access and navigate the path toward our full and vital selves. I strive to provide compassionate care in service of your increased sense of safety, capacity, transformation, and expansion into the inherent wholeness of being and life.
At this time, I'm offering online sessions exclusively. In my professional practice and personally (as a client), I have discovered great potency for tangible, positive results in the virtual approach. I'm happy to be able to continue offering effective body therapy in this alternate format.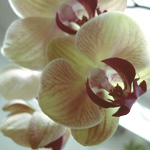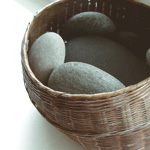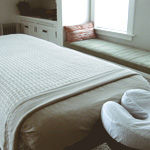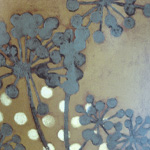 Credentials & Education

Washington State Licensed Massage Therapist: MA 60021383
Nationally certified with NCBTMB
Member of Associated Bodywork and Massage Professionals
---
Transforming the Experience-Based Brain

Transforming Touch Therapist Training Program, Stephen Terrell (Seattle Online), 2020

Somatic Resilience and Regulation

Training Program, Kathy L. Kain and Stephen Terrell (Portland, OR; Portland Online), 2019-2020

Somatic Experiencing®

Master Classes w/Dr. Peter Levine: Aggression, Depression, and Life Force, Ergos Institute of Somatic Education (CA); Eye of the Needle I/II, The Foundation for Human Enrichment (CA), 2018/19

Somatic Experiencing®

Practitioner Program, The Foundation for Human Enrichment (Portland, OR; Greater U.S.), 2016-2018
Complex Trauma Touchwork, Kathy L. Kain (Portland, OR), March 2016

Visionary Craniosacral Work®

Practitioner Program, Milne Institute (Berkeley, CA; Ashland, OR; Tuscany, IT), 2012-2017

Craniosacral Therapy for Infants

, Carol Gray (Portland, OR), 2013-ongoing
Thai Traditional Massage Training,

Baan Hom Sampunrai School

(Chiang Mai, Thailand), February 2013
Thai Massage Certification, Soaring Crane Massage (Seattle, WA) 2012-2013
Intraoral Massage Endorsement, April 2011
Energy Medicines Mentorship program w/Robert Lester (Seattle, WA), 2008-09
Brenneke School of Massage: 1000 hour Expanded Professional Licensing Program (Seattle, WA), 2007-08
Reiki Training Levels I, II, III w/Eileen Dey (Seattle, WA), 2006-2007
More About
Curiosity and a desire to learn new things keep me participating in ongoing education opportunities. In addition – and because I believe that the best way to learn is to teach, I participate as a teaching assistant in courses when and where I can. Areas of past and ongoing assistant positions include Reiki, Thai massage, craniosacral therapy for infants, Visionary Craniosacral Work®, and Somatic Experiencing®.
My role in the field of bodywork also includes guided movement for wellness via leading classes as a Zumba instructor and as a Registered Yoga Teacher.
Worth naming as a profound source of ongoing lessons is my experience as a parent. To the two kids – now adults – nearest to me, I give credit as my greatest teachers.